Date: 08/02/2018 - 08/05/2018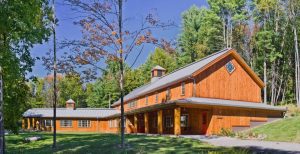 "The discipline of Art has at its centre the same principle as the discipline of Yoga. In both the aim is to become more and more conscious; in both you have to learn to see and feel something that is beyond the ordinary vision and feeling, to go within and bring out from there deeper things. Painters have to follow a discipline for the growth of the consciousness of their eyes, which in itself is almost a Yoga. If they are true artists and try to see beyond and use their art for the expression of the inner world, they grow in consciousness by this concentration, which is not other than the consciousness given by Yoga."
– The Mother
Aurobindo Ghose had his first poem published at age ten; at age twelve young Mira Alfassa was already doing portraits and had her first exhibition at age fourteen, so in the roots of our path of integral yoga are the Arts.
Fifty years ago the name Matagiri (Mother's Mountain)was given. Co-founder, Sam Spanier, was an actor and artist, Eric Hughes was a playwright and Lee Brooks a jewelry and fashion designer. The Center is located just outside of Woodstock, NY,
an artist colony
.
Our time together at AUM 2018 will allow us to explore the Arts as a bridge to our inner life through the expressive arts, mask making, music, storytelling and dance. Stories from those who have been witnesses, practitioners and pioneers in the integral yoga and Auroville will be shared throughout the weekend.
The Ashokan Center
is a beautiful compound with trails, streams, a covered bridge and only 15 minutes from Matagiri.
ONLY DORM AND CAMPING SPACES REMAIN. ALL DAY COMMUTERS ARE WELCOME BUT MUST CONTACT US IN ADVANCE. All are welcome for
Saxophone Brothers
 7:30 pm Friday night and
Vanaver Caravan
 7:30 pm Saturday night, dance performance by Julie Manna and friends Friday at 2:30 and talk by Aviram Rozin Saturday afternoon at 2:30.
FINANCIAL AID IS AVAILABLE.
---
Artists, Instructors & Facilitators (Tentative)
---
Price is per person (includes 3 meals) from Dinner Thursday August 2nd to Lunch Sunday August 5th. All bathrooms are shared. Beds are bottom bunks. Campers must provide their own tents, towels and sleeping bags.
Commuter fee includes lunch and dinner.
Children 12 and under are half price. There are no charges of any kind for children newborn – 3 years.
You can write a check payable to:
MATAGIRI SRI AUROBINDO CENTER (or simply Matagiri), 1218 Wittenberg Road, Mount Tremper NY 12457 USA
Full payment is due immediately by check or Paypal to
info@matagiri.org
. Please call us at 845-679-8322 with any questions.
Please
do not
use the Matagiri Donation page link to Paypal Foundation for payments which is for donations only. We DO welcome donations for our 50th Birthday and for the scholarship fund for the ALL USA Meeting. Please send an email if you make a tax deductible donation so we are aware of your allocation. This is the link for 
Donations Only.
Location

The Ashokan Center
477 Beaverkill Rd
Olivebridge, NY 12461
Travel:
Car: New York State Thruway exit 19 coming from New York, Exit 20 coming from Albany.
Bus: Trailways   offers daily bus service to Woodstock and Mount Tremper.
Air: Albany (ALB) and Stewart (SWF) are the closest airports, followed by Newark(EWR), White Plains (HPN), LaGuardia (LAG) and JFK.  Car rentals are available at each. Where possible we will pick up clusters of participants.
Train: Amtrak service is to Rhinecliff (RHI) but the bus is easier.
Make a reservation
Bookings are closed for this event.