AUROVILLE Experience282 pp. 8.5 x 11 inchesContains color photos, maps, illustrations

 

 

 

Price: $24.95

Culled from the monthly paper "Auroville Today",these fifteen chapters provide the most comprehensive retrospective of Auroville's history available. From the foundation in 1968 to the visit of President Abdul Kalam, the articles and outstanding photos bring Auroville's many facets alive. Highly recommended.
 
AUROVILLE:
A DREAM TAKES SHAPE
Price: $3.00A comprehensive booklet on Auroville with maps, photographs and information on Sri Aurobindo, The Mother and the Ashram.
 
THE CITY AND THE OASYS (IMMORTAL UNDERGROUND)
by Vijay 233 pp. FictionPrice: $9.00A funny, sly tale of the adventures and misadventures of Phaldor, a man in search of immortality. He travels to a city called Poplar and is guided by the "Eternal Anima". There is also romance, political intrigue galore, inhabitants who speak "Unillingo". The journey is all, convoluted and confounding as it often is. You will laugh a lot, and if you have your wits about you, you may receive something to think about as well. The prose style is dizzying compounded by endless spelling, grammar and punctuation "errors", many of which annoy, some of which entrance, adding another spin to this whirling traveler.
 
THE DALAI LAMA IN AUROVILLE
46 pp. with photos Price: $2.50Includes coverage of H.H. visit December 24th, 1993: interview with Auroville Today, questions and answer session with school teachers and an address to the community, along with background information on the Pavilion of Tibetan Culture.
 
THE DAWNING OF AUROVILLE
by William Sullivan (Auroville, 1994)333 pp. paperbackPrice: $6The charm and substance of the book lie in that there is more editorship than original writing. Spanning the vision of Sri Aurobindo and Mother and the early pioneers of Auroville to the return visit of H.H. the Dalai Lama in 1993, this collection captures the diversity of the voices and experiences which comprise Auroville. Supporting the text are more than 60 photographs. Anyone who wants the "big picture" of Auroville or vignettes of daily life will be pleased with this compilation.

VIDEOS
 
AUROVILLE TODAY SUBSCRIPTIONPrice: $45.00 per year, $80 two years $3.00for a sample issue.

 

A monthly periodical, large format, photos.

To follow the evolution of Auroville, with its high ideals, challenging climate and international population, a monthly publication can barely keep up. With the combination of thematically related feature articles and smaller updates on community activities and excellent photos, you are able to glimpse the many faces of Auroville. Whether your interest is Ecology, Community or the wish to live vicariously in Auroville, this is the next best thing to being there. Get your library or university to subscribe. Gift a friend. Subscriptions are sent Air mail. Order with a check payable to Pondicherry.
NEWSPAPERS & PERIODICALS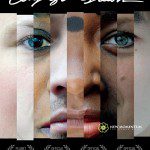 City of the Dawn 80 minutes $19.95
Winner European Spiritual Film Festival, Planet Prize
The documentary film explores Auroville, India, a community of 2,000 from 40 nations founded on principles of shared leadership, sustainable development and new consciousness. The Planet Prize Award is given to the film that offers the most significant impact for the enrichment and improvement of our world.The people of Auroville are working to develop innovative and inclusive solutions in every aspect of human social life: caring relationships, participative government, arts and education, architecture and building materials, complementary medicine, reforestation and sustainable industries. NTSC (US/Japan Standard will play on all computers and many DVD players in all regions)
 
AGNI JATA: FIRE BORN
DVD NTSC
27 minutesPrice: $35.00 A wonderful documentary of the creation of a brick home where the entire building is "fired", becoming a giant oven to make more bricks and earthenware. Narrated by Patricia with the architect and ceramist Ray Meeker, who was inspired by the work of Nader Khalili.

MUSIC
 
MATRIMANDIR: HOUSE OF THE NEW CREATION
30 minutes VHS Video  Price: $12.00 A unique art video melding numerous slides portraying 20 years of the construction of Matrimandir, the spherical center of concentration at the heart of Auroville. Many excellent photos, some highly abstract, combine with music specially composed for this video, along with narration by longtime Matrimandir worker, Seyril.
 
BEYOND ASLEEP AND AWAKE
(CHILDREN'S OPERA) 

by Holger

2 CD Set  Price: $24.00So many wonderful things come from Auroville over the years, but this is really special. Holger created a magical blend of characters in a fanciful setting of children from cultures who are thrown together and face difficult circumstances discovering each other and confronting evil. Backed up by the Children's Choir, the tunes and themes are memorable. Two CDs and an illustrated booklet with color illustrations and story.
 
STRAIGHT TO YOUR HEART CD by Nadakawith Ganesh – violin,Vikku Vinayakram (Shakti) – ghatam, Selvaganesh – kanjira

 

 

 

Price: $16.00

Nadaka has combined the sacred sense of South Indian classical music and its rhythmic forms into a wonderful synthesis reminiscent of the popular fusion group, Shakti. Highly recommended.

Nadaka comes very close to the sound of a veena while conserving the technique of the guitar. But the quality of this album is not limited to the discovery of this new instrument. The music by Nadaka and Ganesh (violin) plays joyfully on contrasts and subtleties. Moments of calm are followed by complex rhythmic patterns skilfully played by the two percussionists Vikku (ghatam) and Selvaganesh (kanjira). It's all 100% acoustic. You feel the strings rubbing and the skins vibrating! A very beautiful album.
 
LOTUS TRILOGY:The Lotus of the Quiet MindCD by Nadaka Price: $16.00 each ($42.00full set)with Debi Gosh on the sarod and Bryce Grinlington on the flute

 

 

 

"In the stirrings of nature and holy chants alike the silent deeper mind can hear the essence of sound itself. India's ancient seers knew it as the infinite sound of OM.
 
LOTUS TRILOGY: The Lotus of the Silent DeepCD by Nadaka  Price: $16.00 each ($42.00full set)with The Tibetan Choir of the Ganden Shartse Monasteryand Vikku Vinayakram on the ghatam

 

 

 

"A journey unfolding from the deep realm where primordial sound uncoils, transporting one through brute worlds and radiances of wisdom."
 
LOTUS TRILOGY:Lotus of the Open HeartCD by Nadaka  Price: $16.00 each ($42.00full set)with Ganesh & Kumaresh on the violin, Vidya Krishna & Joy Chowdhury – vocal and Bryce Grinlington on the flute

 

 

 

"The followers of bhakti, the path of devotion, have in the fervor of their longing, sung simple and sublime words that continue to inspire and bring us nearer to the secret heart of things."
 
HYMNS AND SONGS IN SANSKRITCD by JoyPrice: $16.00with Bryce-Flute, Aurelio-Conch, Krishna Both-Tabla, Nadaka-Tampura,Vocals and accompaniment and production by Holger

 

 

 

Om Anandamayi, Ya Devi Sarvabhuteshu, Bhavanyashtakam, Dhyanam, Sri Devyashtottarashatanamavalih, Udayati Bhanu, Ganga Stotram, Surya Stutih, Asato Ma Sadgmaya, Gayatri Mantra, Om Anandamayi
eVolve
Keep informed with newsletters from Auroville International USA.

 

 

Click here to see a sample copy of eVolve.

You can subscribe by sending a request to info@aviusa.org

 
Auroville on the Web
For more details, the following sites will be of interest: Auroville Website and Auroville International USA on Facebook.
ORDER INFORMATION
Send your check for AV Today subscriptions, books and CDs payable to Pondicherry , 12 Tinker St, Woodstock NY 12498.
Add $4 for first and $1 each additional item for shipping and handling.
Credit card orders are also processed through the shop "Pondicherry" in Woodstock and can be phoned in toll free to 800-815-1969 or via email to AVINY@aviusa.org
Make donations payable to AVIUSA and mail to:
AVIUSA – PO Box 188158 – Sacramento, CA 95818
Phone: (831) 425-5620
Email: info@aviusa.org
Click here for Donations to Auroville