Date: 10/22/2017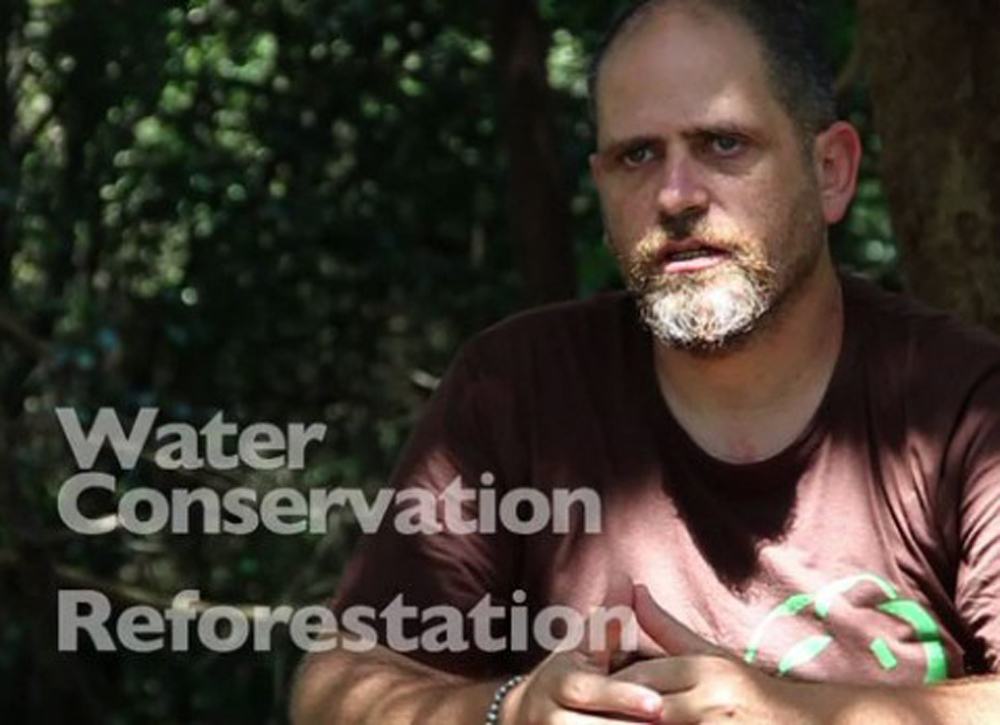 Aviram Rozin, co-founder of the off-the-grid vegan community Sadhana Forest in Auroville, South India, will give an informal talk followed by a question and answer session at Matagiri in Mount Tremper on Sunday October 22nd at 2 pm.
Along with his wife, Yorit, Aviram has founded satellite communities in Haiti and Kenya focusing on food forests and done pioneering research in growing trees which provide both food and carbon sequestration. He has trained thousands in innovative techniques for conserving water and growing saplings.
Sadhana Forest incorporates many of the best practices in ecological living including composting toilets, rocket stoves and permaculture. Aviram has also traveled extensively in India consulting with those looking to apply his knowledge of afforestation and water conservation. He has recently been appointed to the Global Restoration Initiative serving with a number of other prominent environmentalists.
Aviram's work has been featured in the New York Times, Christian Science Monitor and numerous publications in India.
Matagiri is located at 1218 Wittenberg Road, seven miles west of Woodstock. Matagiri holds regular meditations and programs of general interest. Please check our website www.matagiri.org or Facebook page to view our calendar or join our mailing list. Voluntary donation.
http://www.wri.org/our-work/project/global-restoration-initiative/global-restoration-council
https://link.springer.com/article/10.1007/s11104-016-3135-3
http://umission.org/person-of-the-week/aviram-rozin/
Location

MATAGIRI SRI AUROBINDO CENTER
1218 Wittenberg Road
Mount Tremper, NY 12457
Make a reservation
Online bookings are not available for this event.