Date: 08/03/2017 - 08/06/2017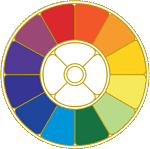 The 2017 AUM conference dates are August 3-6, 2017, and it will be held at Amherst College in Amherst, MA. Commuter and residential rates will be available by late March.
The theme is "E Pluribus Unum: Out of Many, One." The intention is to seek the experience of Oneness that underlies all multiplicity and heals polarization and division. The Mother's symbol will be the template that the format arises from.
Location

Map Unavailable
Amerst College
220 South Pleasant St
Amherst, MA 01002
Make a reservation
Online bookings are not available for this event.